What and amazing start to the new year at Gotham with awesome workshops and music with the ever amazing John Lindo and Jessica Cox.  Super workshops and a super dance equals super fun!  Check out the next Gotham Soul on February 7th, when our own Marlon will be taking over the turntables and sending out some amazing grooves.  For those beginning (and not so beginning), Sophie Cazeneuve will by teaching a beginner lesson at 8:00-8:30 with some additional coaching available after and an 8:30-9:00 Intermediate/Advanced quick lesson.
Also, mark your calendars for the next of the Gotham Workshop series, featuring Hazel & Tybaldt Ulrich.  I can't wait for this one, they are super!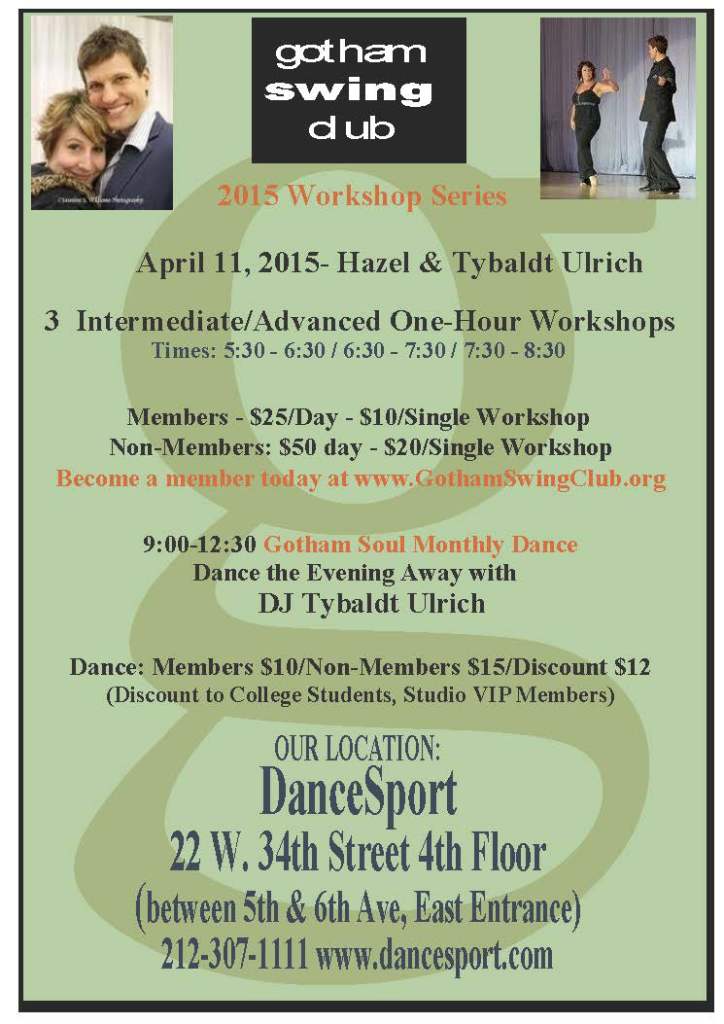 Check our calendar for full details on coming events
Check out this great demo with John & Jessica from our January Gotham Soul.
And Check out our video, featuring Gotham Soul.
Thanks to Chris Vongsawat for producing it.
chris.vongsawat@gmail.com http://vimeo.com/user6285292/videos
Soundtrack: Toby Lightman – So Natural To Love