Thanks to everyone who came out on a chilly February evening to the last Gotham Soul.  We hope to see even more of you (bring your friends) to the next Gotham Soul on March 7th.  We're look forward to having good friends Denis Riley & Lee Mansfield teaching our lesson and sharing their DJ selections.  We will continue our raffle to raise donations for Ronald McDonald house, Gotham's charity for this quarter.  We hope to see you there. For those beginning (and not so beginning), a beginner lesson starts at 8:00-8:30 with some additional coaching available after and an 8:30-9:00 Intermediate/Advanced quick lesson as well.
Mark your calendars for the next of the Gotham Workshop series, featuring Hazel & Tybaldt Ulrich.  I can't wait for this one, they are super!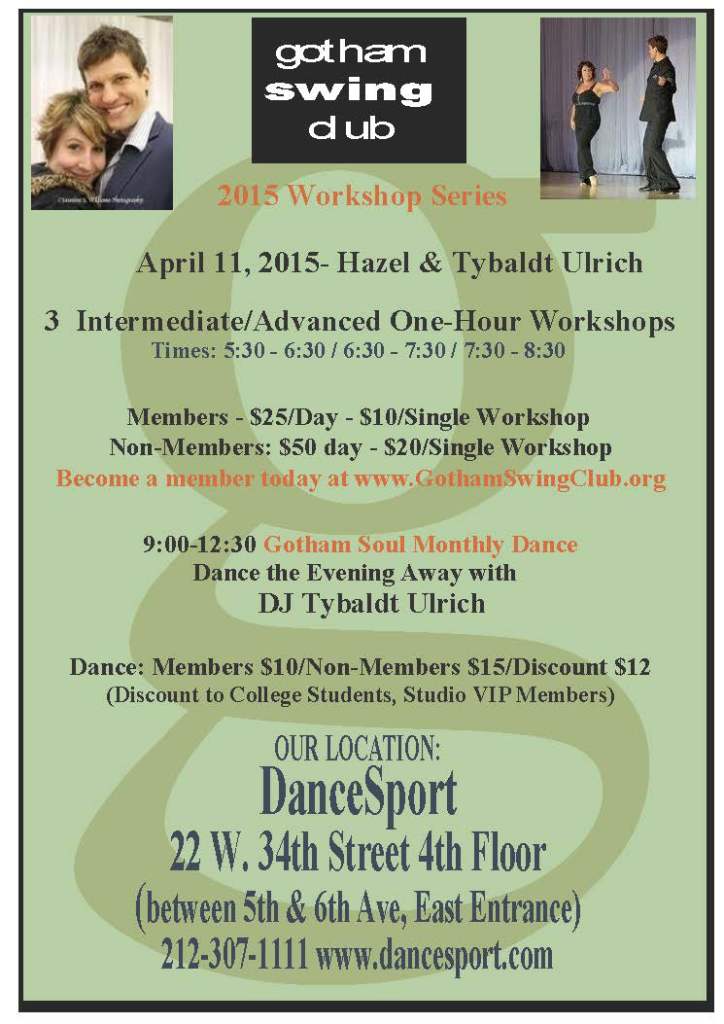 Check our calendar for full details on coming events
Check out this great demo with John & Jessica from our January Gotham Soul.
And Check out our video, featuring Gotham Soul.
Thanks to Chris Vongsawat for producing it.
chris.vongsawat@gmail.com http://vimeo.com/user6285292/videos
Soundtrack: Toby Lightman – So Natural To Love