Thanks to everyone who helped make our April Gotham Soul and Workshops a super success.  A special thanks for Patty Vo, for amazing workshops that got us all thinking and dancing and to Denis & Lee for providing the tunes to make it easy,
Remember that Gotham will be taking it on the road in May, converging on Swingin' Into Spring in Hartford for all the fun.
Join us for another round of workshops and dancing, June 7 when we host Michael Kielbasa for more of the pro-level teaching you get from Gotham Swing Club.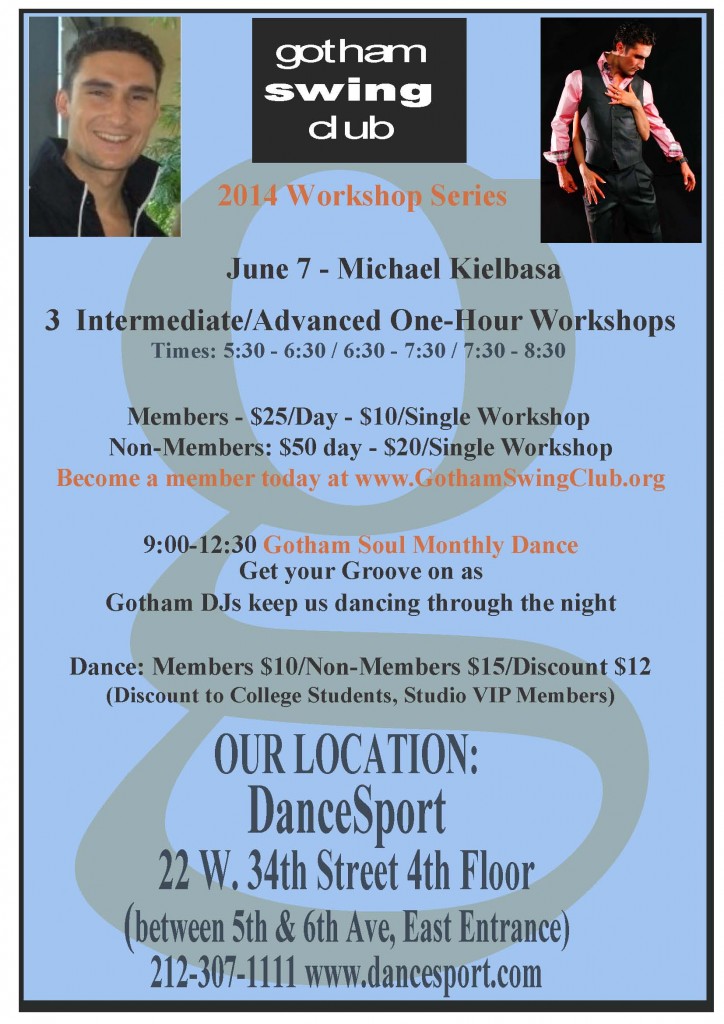 View PDF for printing
Check our calendar for full details on coming events
Check out this great demo with John & Jessica from our January Gotham Soul.
And Check out our video, featuring Gotham Soul.
Thanks to Chris Vongsawat for producing it.
chris.vongsawat@gmail.com http://vimeo.com/user6285292/videos
Soundtrack: Toby Lightman – So Natural To Love