Thanks to all who came out dancing at our March Gotham Soul.  We had a super time. We look forward to seeing everyone on April 11th (note, this month we are on the Second Saturday of the month).  With the continuation of Gotham's Workshop series, we will be welcoming the amazing Hazel & Tybaldt Ulrich for three hours of workshops prior to the dance..  I can't wait for this one, they are super!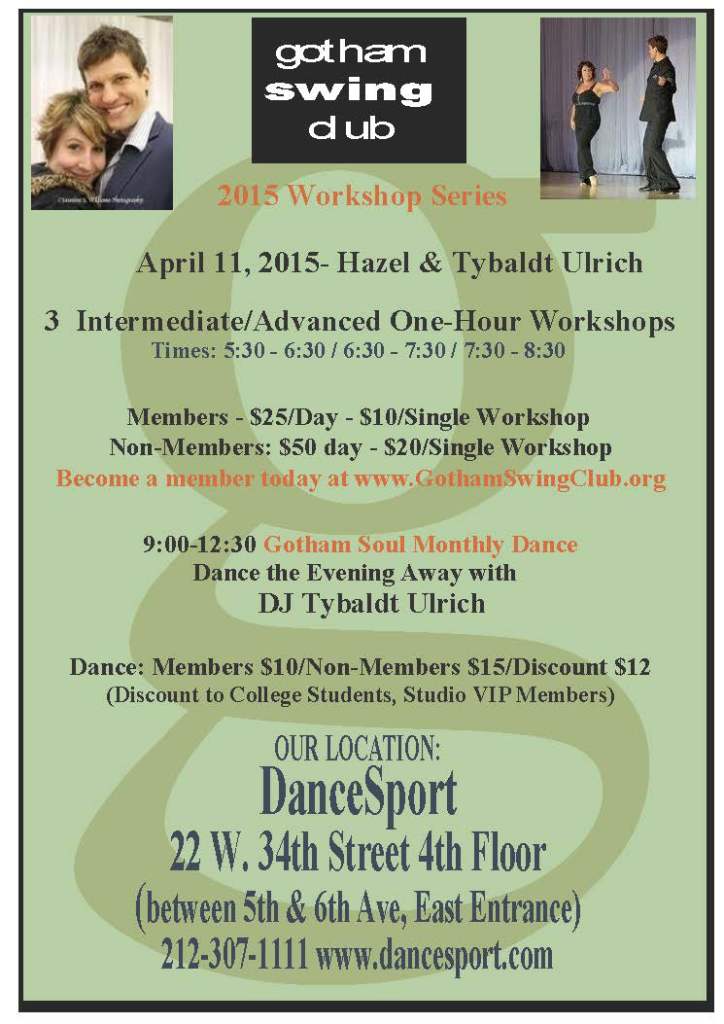 Check our calendar for full details on coming events
Check out this great demo with John & Jessica from our January Gotham Soul.
And Check out our video, featuring Gotham Soul.
Thanks to Chris Vongsawat for producing it.
chris.vongsawat@gmail.com http://vimeo.com/user6285292/videos
Soundtrack: Toby Lightman – So Natural To Love