Thanks to all the fantastic friends who came out to our first workshops and dance at DanceSport.  With Blake Hobby, it was a super kickoff to our new space.  We will be taking a little break in May, while many of us will be road-tripping to Swing Into Spring, but come on out June 1, when Arjay Centeno will host workshops to bump up our footwork and style.
Looking forward to seeing you all there!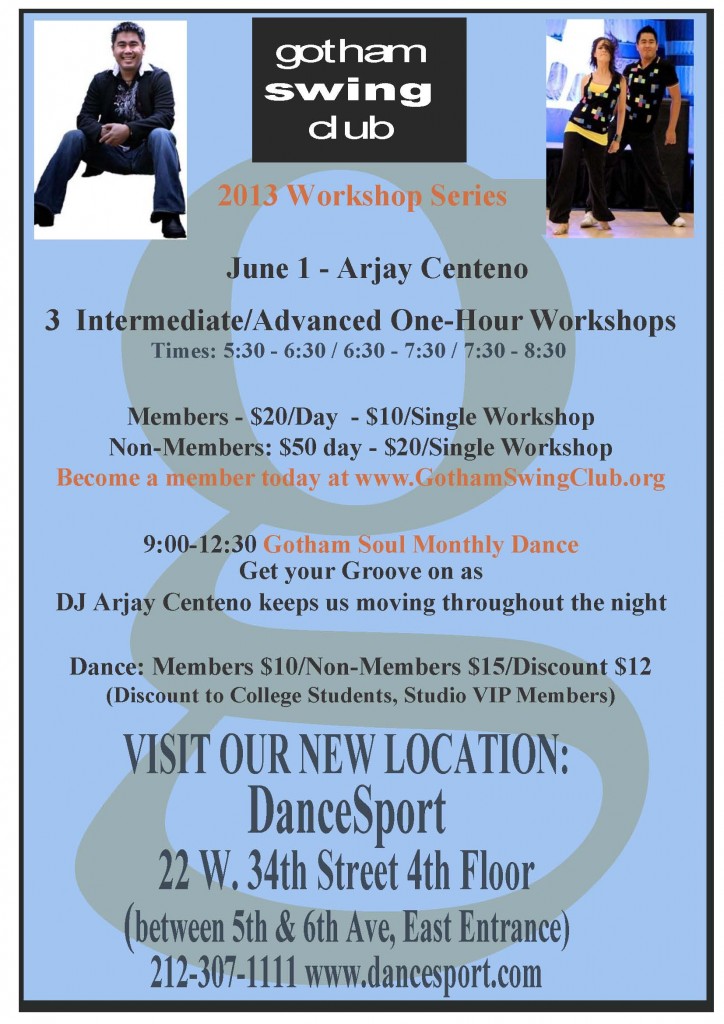 Click for PDF of Flyer
Check our calendar for full details on coming events
Check out these photos from our April dance
And Check out our video, featuring Gotham Soul.
Thanks to Chris Vongsawat for producing it.
chris.vongsawat@gmail.com http://vimeo.com/user6285292/videos
Soundtrack: Toby Lightman – So Natural To Love