GOTHAM MEMBERSHIP – NOW IS THE TIME!
Gotham Swing Club Member Day is August 2nd, just around the corner.  Three hours of workshop with Dave Damon and Mariel Manzone, followed by a little nosh and an evening of dancing with Dave and Mariel.  Best of all, its free for Gotham Members.  Can you imagine?
Gotham Swing Club will be organizing private lessons while they are here.  Please contact info@gothamswingclub.org if you are interested and we will send you all the details.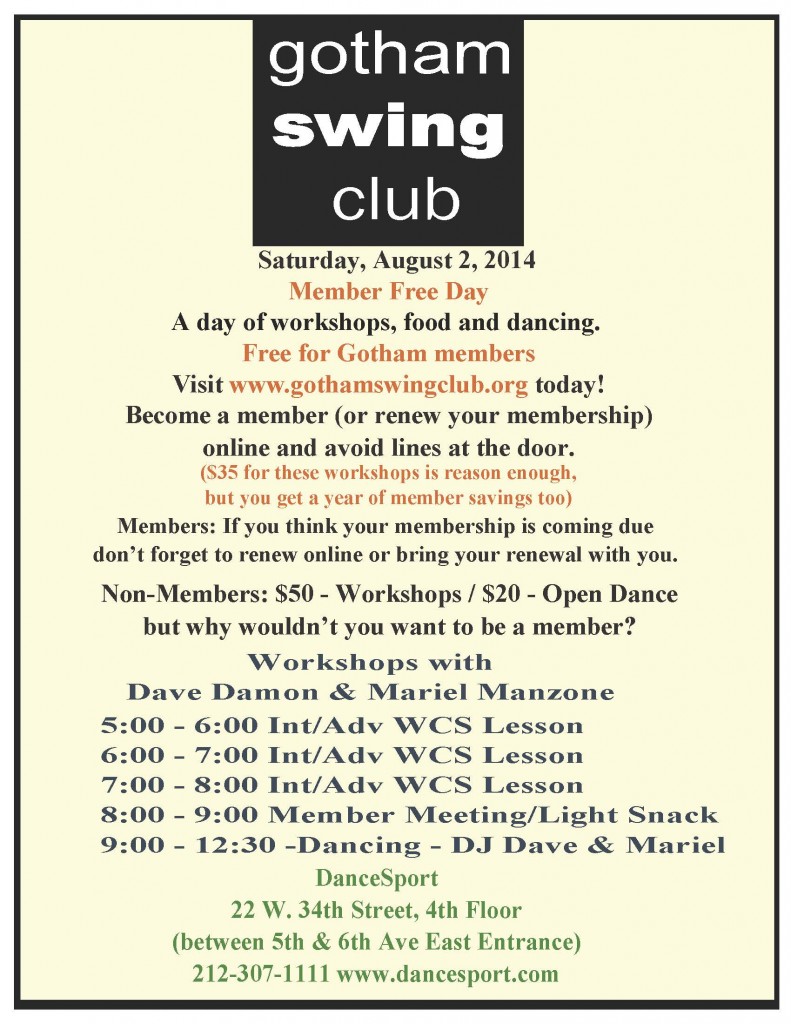 Check our calendar for full details on coming events
Check out this great demo with John & Jessica from our January Gotham Soul.
And Check out our video, featuring Gotham Soul.
Thanks to Chris Vongsawat for producing it.
chris.vongsawat@gmail.com http://vimeo.com/user6285292/videos
Soundtrack: Toby Lightman – So Natural To Love